The Brighton Education Fund Tribute Award is presented to an individual who has made memorable contributions to the Brighton Central School District.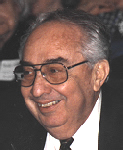 Alan Lewis was the inaugural recipient of the Tribute Award, in 1995. Al joined the Brighton School District as a high school science teacher in 1949. Today, countless graduates remember Al as their favorite teacher -- the one who made Brighton special for them. Over the next 37 years he served the community as Assistant Principal, Principal, Acting Superintendent, and Director of Pupil Services. After his retirement, he was elected to the Board of Education, on which he has served since 1986. He also served as the Brighton representative to (and subsequently president of) the Board of Cooperative Educational Services (BOCES) Board of Education. Al was honored with the Brighton Education Fund Tribute Award at a banquet on April 26, 1995.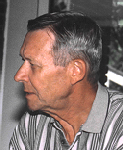 Former TCMS principal LeRoy Welkley received the Tribute Award in 1997, upon his retirement from the Brighton Central School District. Because Roy declined a large public event in his honor, the Brighton Education Fund asked Roy's friends to write him a personal note. The notes were mounted in a locally-designed keepsake album subsequently presented to Roy. Many of the notes were accompanied by contributions to the Brighton Education Fund.
In December of 2002, Gretchen Shafer
was presented the Tribute Award. This award was made in recognition of her lifetime of work on behalf of public education in Brighton schools, her many contributions to the community, and ten years of leadership of the Brighton Education Fund.
Gretchen, a graduate of Wooster College, came to Brighton in 1953 to teach social studies. She taught at both the middle school and the high school during her 28-year career, and she is well-remembered by her many students. After retiring, she served two terms on the Brighton Board of Education. Upon leaving the school board, Ms. Shafer became co-chair of the newly-formed Brighton Education Fund. Although she stepped down from that leadership role in 2002, she will continue to serve on the BEF board of trustees.
Gretchen's support for quality education does not begin and end with Brighton schools. She sits on the board of the Threshold Center for Alternative Youth Services, a non-profit organization that provides healthcare, job readiness training, counseling services and GED instruction to youth ages 12 through 25. She has served on the BOCES #1 library committee. She has also long been involved with the League of Women Voters and Brighton Kiwanis, both organizations dedicated to community service.
In all of her work, Gretchen is tireless participant, generous with her time, and thoroughly committed to building a better community.

December 9, 2002