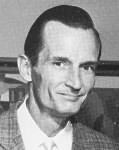 Brad Smith taught art at Brighton High School from 1951 through 1981. This award, made possible by the generous support of his family, honors Brad's contribution to art education in Brighton.

The BHS art teachers select two Brighton seniors annually who excel in two-dimensional and three-dimensional art. Presented at the Awards Assembly in May, this award enables Brighton High School to purchase a piece from each recipient for its permanent collection.

The collection of work built through the D. Bradley Smith Art Purchase Award is on display throughout BHS.

The award winners to date are listed below.

2022

2021

2020

2019

2018

2017

2016

2015

2014

2013

2012

2011

2010

2009

2008

2007

2006

2005

2004

2003

2002

2001

2000

1999

August, 2022